A few weeks ago, news of the first Disney Latina Princess hit social media by storm, and all the Latina bloggers I know went crazy. I'll admit, I went nuts too. For as adorable as the made-for-TV tot princess is, claiming her as the first Disney Spanish Princess felt wrong to me. First off, while I know there are Latinos who are fair skinned with light features, that experience was not mine or any Latino I know personally. Ultimately, Disney released a statement saying it was all a big mistake – Sofia the First is NOT the first Latina Princess.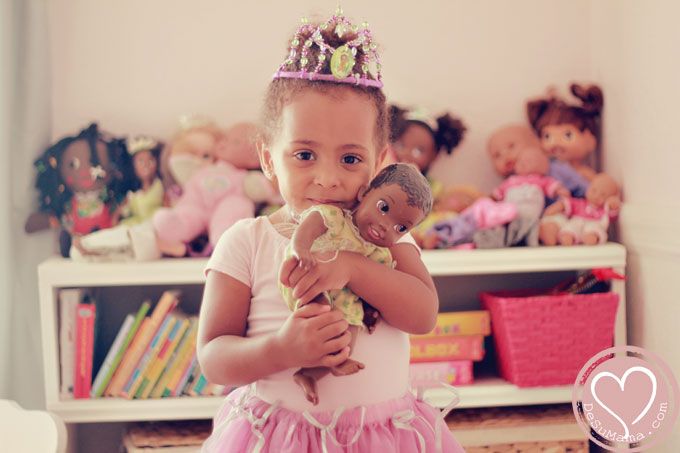 My personal history with Disney begins early in childhood, coinciding with the introduction of my Step Mom into our lives. Prior to her influence, I don't recall Disney so prevalent in my life. We lived in Southern California, so trips to Disneyland were often and huge celebrations. Weekends were filled with Disney movies, of which she owned (and still does!) every one on video cassette. We sang Disney songs, recited Disney quotes and. And. Idolized Disney Princesses.
I don't remember the moment when I rejected Disney in my heart, but as I became older, the brand and positive self image were not synonymous. Recalling Disney Princesses made me think of my beautiful step sister and cousins, but I never once associated myself with that level of beauty and magic. And why would I? Do I look like Disney? Not quite.
When Princess and the Frog premiered, I didn't give it more than a second thought. Thankfully, my (step) sister forced me to watch the first African American Disney Princess make her debut. And I fell in love. Actually, in the quiet of the dark movie theater, as Tiana's beautiful black father lovingly bounced onto the big screen, I cried. Giant tears streamed down my face, and they wouldn't stop for the remainder of the film. I had no idea how much a Black Disney Princess was needed – for me! For my family! In that moment I learned that I have always, and will always love, the magic of Disney.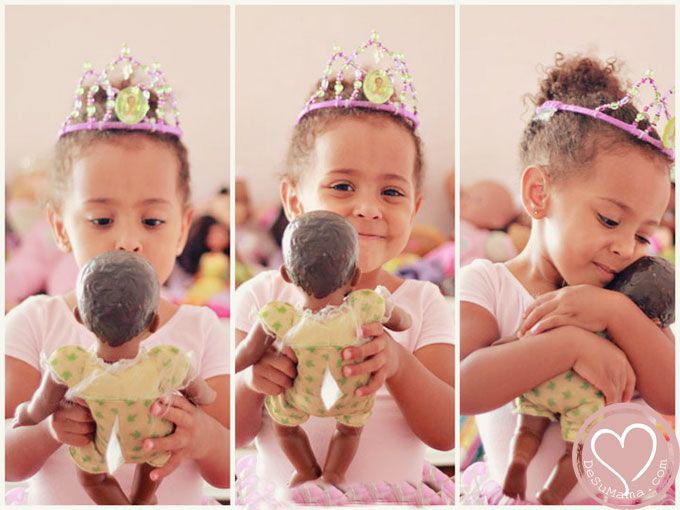 As a mother to a half African American/ Half Latina Princess, having the emotional reaction to Princess Tiana propelled me to take a stance in the dolls and princess images that enter Alina's heart. I strongly believe in dolls that mirror a little girl's likeness – especially if you are of color with so few other examples in media. It's all about self love and self awareness. Not to say we don't enjoy other Disney classics. I loved that we are able to watch Cinderella in Spanish and experience the classical Disney magic while immersing ourselves into our bilingual endeavors, but that is not enough.
Also, having Black and Brown Disney Princesses is important because it changes the landscape of thinking for an average American (White) family. I know plenty of moms that would have not bought their child a Black doll had it not been for Princess Tiana. Little girls love Rapunzel, they love Matilda – and they love Tiana. If you don't think that makes a difference in our society, then I urge you to read why I wouldn't dare raise color blind kids. To put it mildly, Disney has the opportunity to impact our society in ways no other institution can.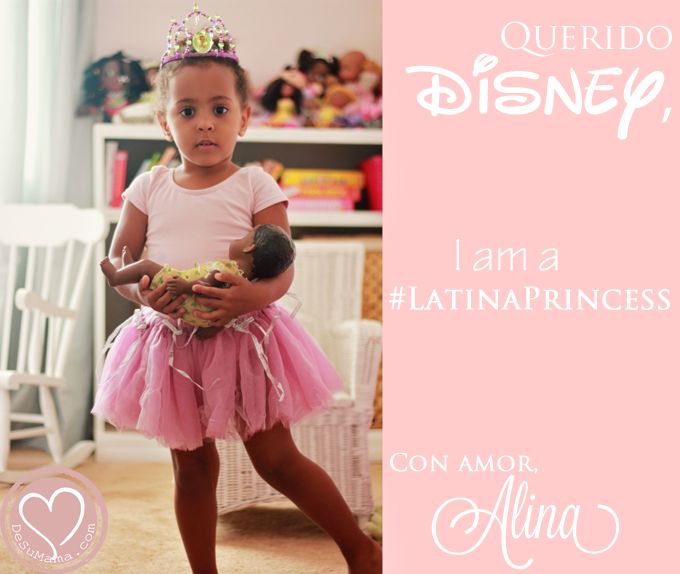 Disney has announced that a Latina princess is in the works (Ahhh!) and I couldn't be more thrilled (AHHHH!). But, after the upheaval of the fair skinned mistaken Spanish Princess, Disney has their work cut out for them. The Latino population is a myriad of cultures, skin tones and countries.
Because of this, the girls at SpanglishBaby are taking action and asking us to help. Sofia the First is premiering this weekend, and Ana Flores hopes to show Disney Execs the wide canvas that is the Latino demographic. Join us in showing Disney all the beautiful Latina Princesses out there! (Check out their post on the subject: Let's Show What a #LatinaPrincess Looks Like).
We're out there Disney! A wide array of us! We are all looking forward to the magic that is Disney to represent a experience that we can identity with.