The holiday season begins, and we couldn't be more excited to spend time with family and friends. Showing gratitude for the ones you love most is so in fashion this week, although quality time with them should never be out of season. But after we've stuffed our bellies, what other family fun activities will you be doing to keep the holiday excitement going into the weekend? We have a few things planned to keep the bonding time going even when the Thanksgiving holiday has come and gone. One of the family fun activities we might do is bowling. Yup, with a toddler!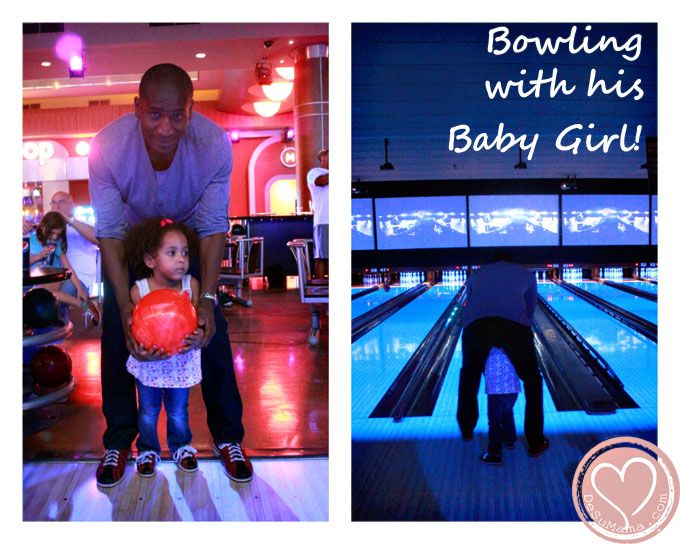 Family Fun Activities
A few weeks ago, on a weekend night without any plans, Daddy D got the itch to bowl. I wondered if Alina would like to give it a try, or if she was even old enough to try, so we packed up the family for a family fun night. We don't own any bowling equipment, so it took some time to find Alina a ball that was smaller enough for her to hold (even then, she still struggled) and that was pink. While there so no competition to speak of, Daddy and his baby girl had a great time bonding. Daddy D works hard all week, so making the effort to pack up the family for a fun activity like bowling gives these two the quality time they need – and deserve!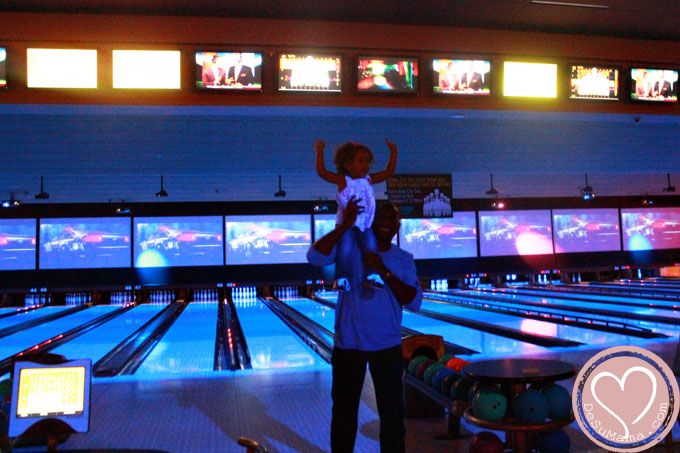 Alina will be a young lady far quicker than I even want to fathom, and one of the biggest parenting values I wish to deposit in her is a positive relationship with men. And that starts with her Dad. I love the way Daddy D parents our daughter. He is loving and kind, always patient and understanding with her dramatic freak outs. He never ever speaks ill of her, or to her. Alina has positive reinforcement from her father every day, and fun activities like this gives him just another way to express his love for her.
These family fun activities also help to promote another of my parenting values, which is a positive self image and self esteem. While Daddy keeps his baby girl under his wing, I'm there pushing her onward, making sure she is challenged in everything she does. I never want Alina to sit on the sidelines for fear of defeat. And if you never try, you will always lose. Even at the tender age of two, I tell Alina to try her best and define her own success. I'm pretty sure she has no idea what I'm talking about, but at least she tries…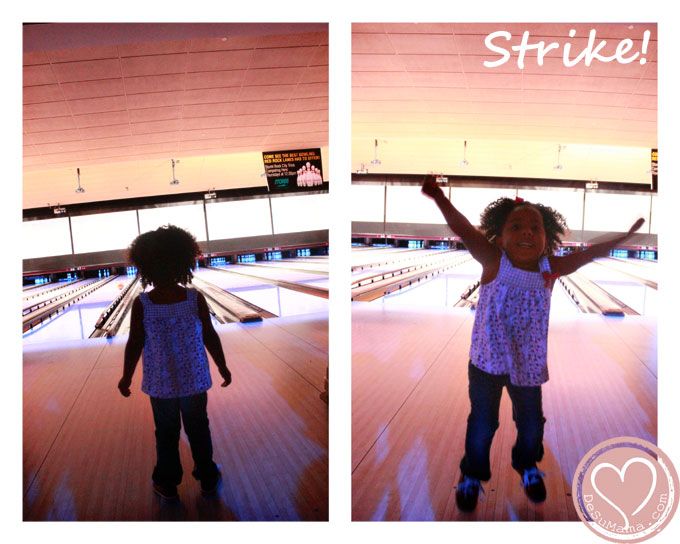 I wish each of you a wonderful holiday this week, but mostly I hope you enjoy a few family fun activities that create an environment for bonding and growth. Our kids grow so fast – make sure you are raising them on purpose and with your positive parenting value system in tack.
*Disclosure: This post is sponsored by Britax USA because I am a proud Latina Britax Blogger. Please, above all else, stay safe this holiday travel season. In addition, as is always my recommendation, consider Britax products for your child safety needs.