I love bleminsh free, fresh skin. Who doesn't? But during the the busy holiday season, I focus even less on my fresh skin care routine. (As if that is even possible, but its true.) However, this is not the time to forget about yourself. With holidays and family gatherings come lots of photos memories made, so feeling good about your skin is important.
I am happy that, after a bout of postpartum hormonal acne, my skin is generally without major blemish issues. My hormones have calmed down, but I still deal with clogged pores and ugly blackheads. I battle an oily feeling everyday too. I want that beautiful fresh skin that looks and feels so clean! So, when the opportunity to try Neutrogena's Oil Free Pink Grapefruit line of cleansing wipes, facial cleanser and foaming scrub was offered to me, I couldn't pass it up.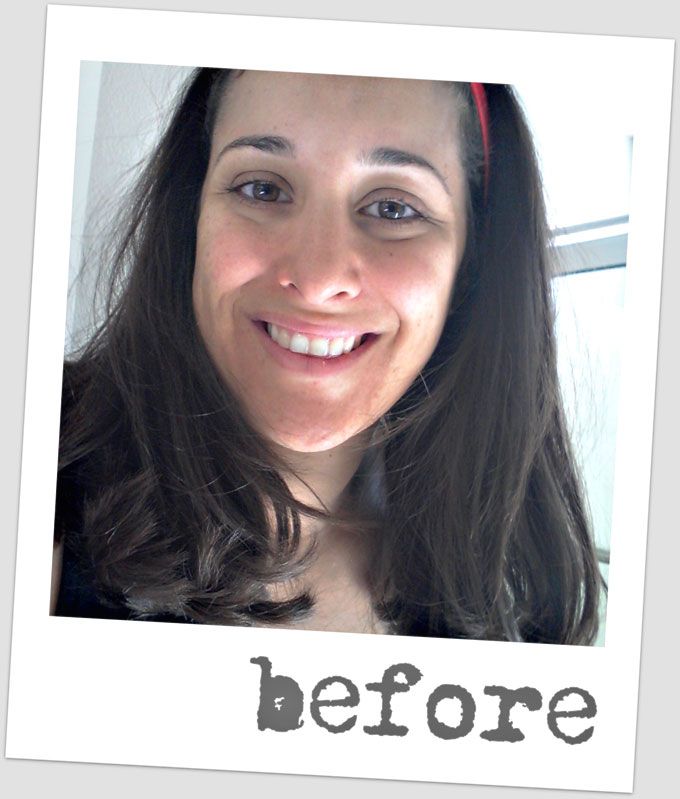 Here I am without a stitch of makeup on (I'm insane). No noticeable blemishes, but not feeling squeaky clean either. I love Netrogena fresh skin care products because their products love me back. I've been using them for years. Neutrogena is affordable, without compromising quality, and is available in nearly every store. Those two factors mean that I am more likely to follow a fresh skin care routine, and that is pivotal during the busy holiday season.
The Neutrogena Pink Grapefruit line features ingredients that are powerful in treating acne, but I love that they don't smell harsh. The products treat breakouts and prevent blackheads while delivering a refreshing blast of 100% naturally derived grapefruit extract and vitamin C.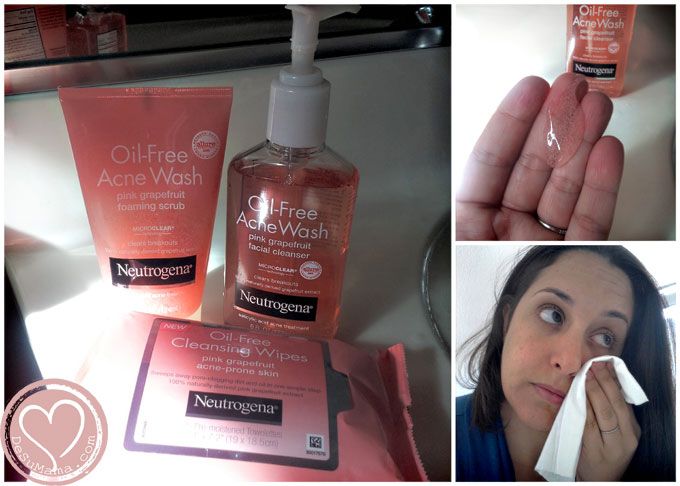 In the morning, I used the facial cleanser that is an acne fighting gel. It smelled so so wonderful and clean, yet I didn't feel dry or irritated. I followed that up with the Foaming Scrub, which is a daily scrub with gentle microbeads. This was definitely a powerful product, as I felt like it was really exfoliating my skin. Not sure I would use it every single day, but every other day would totally help me combat those nasty blackheads and clogged pores that inconsistent skin care routines tend to deal provide.
At night (a.k.a. between Sebastian's 2 hour through the night naps), I used the brand new Pink Grapefruit Cleansing Wipes that are made specifically for acne prone skin. I have used Neutrogena's Cleansing Wipes before, but these Pink Grapefruit ones are awesome! My skin felt clean and not oily after using it. And since it doesn't take much effort to use the Neutrogena Cleansing Wipes, my fresh skin care routine just got a little bit easier.
Here is my after. A seemingly unnoticeable change on the outside, but I feel so much better after my fresh skin care routine. My only other tips would be to moisturize, including a great eye cream, and remember to stay hydrated. It can become a chore to maintain fresh skin, but especially with the holiday season approaching, making sure you feel your best is worth the effort.
Visit the Neutrogena site for more information on this fresh skin care routine.
*Disclosure: This post is compensated and in collaboration with Neutrogena and Latina Blogger Connect. All opinions and makeup-less photos are my own.