This is the second part of our Harry Potter Party planned and thrown by my sister for our annual Halloween pumpkin gathering. We do this every year, but this year was a bit different in that Alina's Auntie decided to go all out. Be sure to check out part one of our Harry Potter Party.
Harry Potter Party: part two
Decor, decor and more decor! This girl went all out! Each shelf was artfully styled to represent the classes at Hogwarts: defense against the dark arts, potions, divinations, herbology, care of magical creatures and, Alina's favorite, transfiguration class (where we actually painted pumpkins).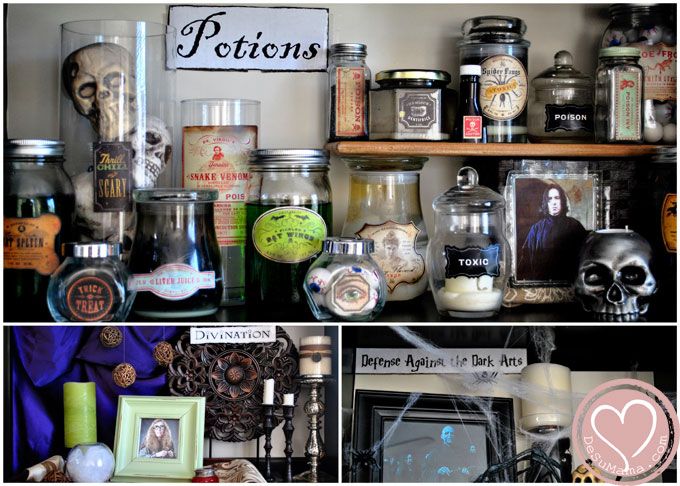 Here is our host, Alina's Auntie, getting ready to sort the students into their school houses. Alina was placed into Ravenclaw and was thrilled to have the sorting hat on top of her head. From there we attended our transfiguration class which was held in the great hall, adorned with floating candles and house banners. Even the bathroom was decorated to evoke the entrance to the chamber of secrets with moaning Myrtel and vasilik.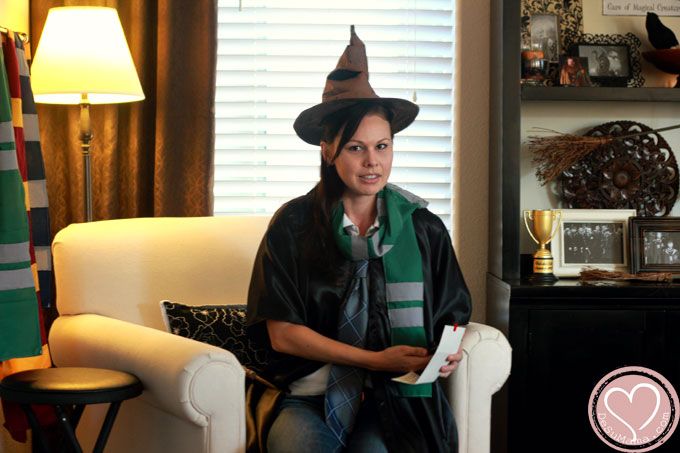 \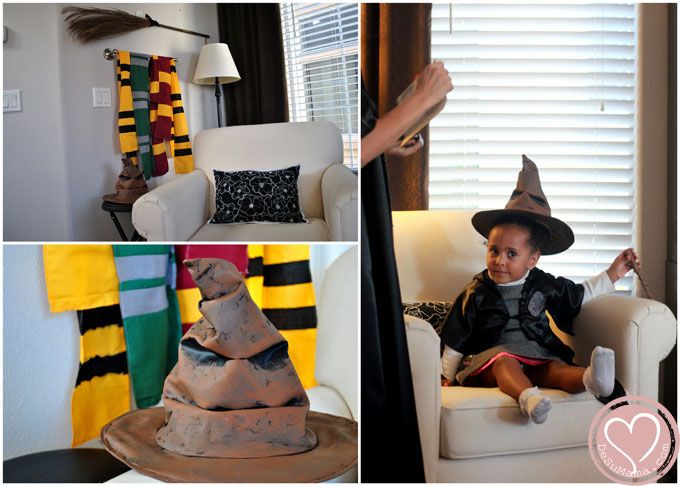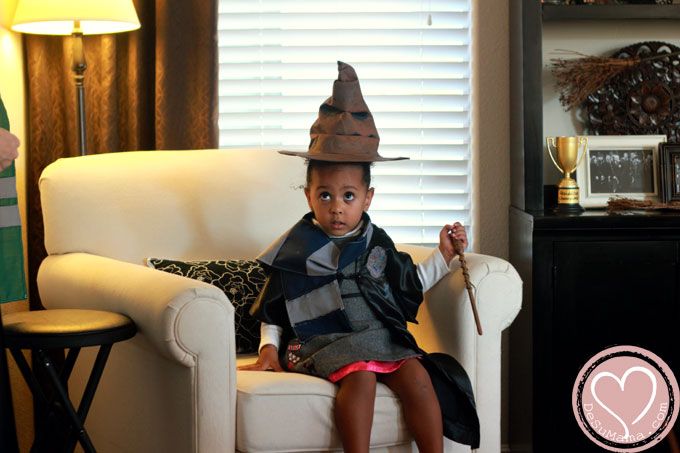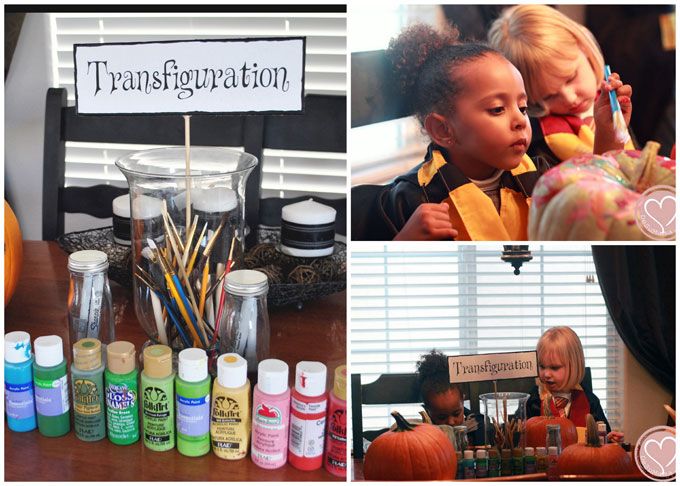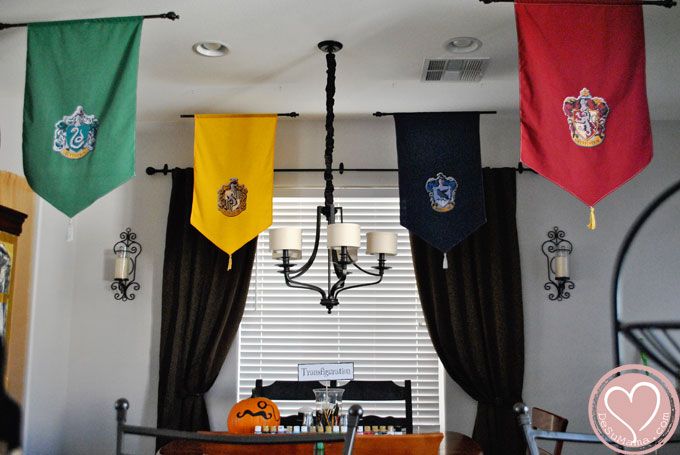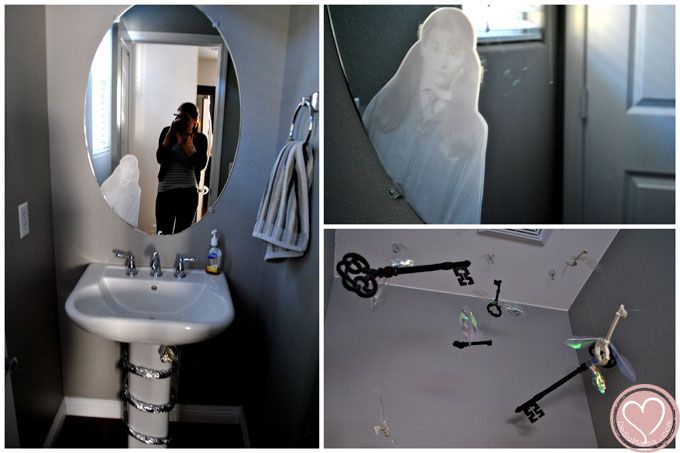 We had a wonderful time at our family's traditional pumpkin painting event. Especially this year! There was so much going on, that I failed to take photos of our dinner, but it was in keeping with the theme. Auntie served: Mini Sheppard pie, salad, roasted veggies and rolls.  And for dessert, we had pumpkin pastry, chocolate frogs, peppermint toads and lemon drops. We also played other games that I did not take photos of (because I was too busy beating everyone at Quiddith), and we also watched the first HP movie. We really had a great time!
Auntie's celebration was one for the history books! It will be remembered and talked about within our family for a long time to come.