Alina is at the most incredible age and to say we are establishing our family legacy and holiday traditions would be putting it mildly. We continue to enjoy the toddler activities from our Advent calendar, which for sure will become one of the holiday traditions we do for many years to come. On the 8th day of Christmas, while Dad was away playing a round of golf, Alina and I invited a special pair of friends over to help us start this tradition.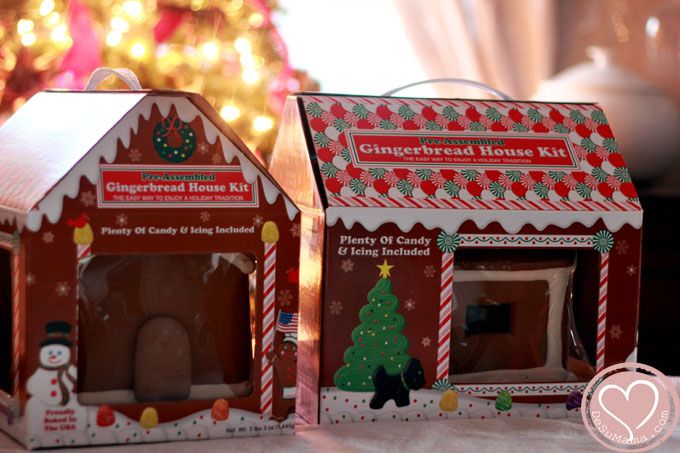 Holiday Traditions made Easy!
I'm a hard core Fresh and Easy lover. They are a specialty grocery market that is the most amazing mix of high quality goods with down to earth prices. I shop there weekly, mostly for their labeled brand that contain no preservatives or artificial food coloring. Fresh and Easy labels are Kosher, too, just FYI.
Being a horrible baker, I hope to improve my skill set one day. But since Baking 101 does not include making and assembling gingerbread houses, I had to come with something else. Luckily for me, my favorite store carries these adorable boxed sets of (not just premade) pre-ASSEMBLED houses perfect to get our holiday traditions underway!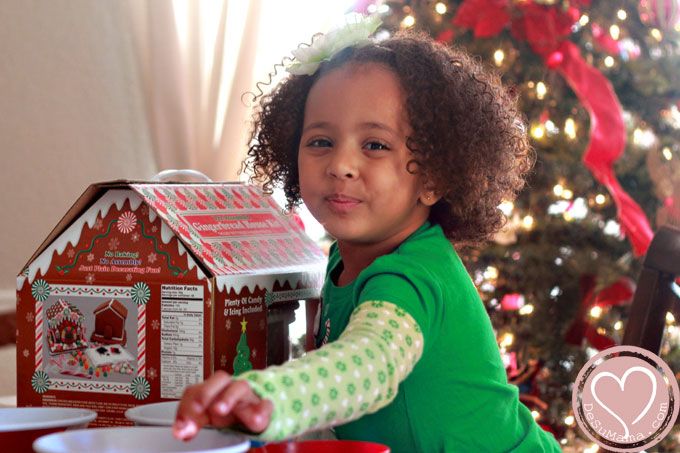 How cute are these things?! They come with a perfectly designed gingerbread house, that is tightly shrink wrapped, a bunch of candy and confectioners sugar to make your own royal icing. So, even though this was kind of a cheat to the holiday traditions, we were still able to make family memories by mixing the icing.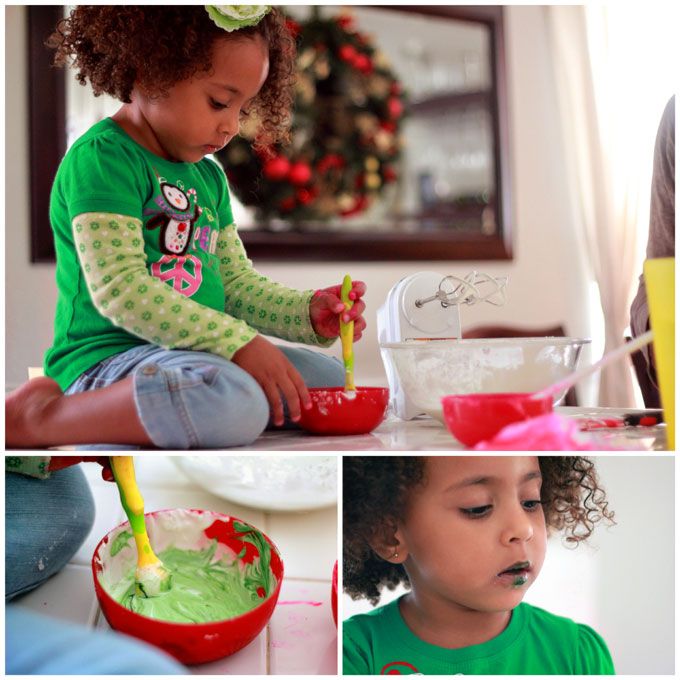 We had a great time spending time with friends we don't get to see very often. Our two babies had the best time decorating, playing, eating lunch and just making great memories. It's too bad I didn't get a photo of them together though! Little man's mom and I chatted about all things life and how we love having friendships we can just unwind with. It was really a great afternoon!
Decorating gingerbread houses is one of the wonderful holiday traditions that any family can enjoy with simple kits like this one. You don't have to be a baking guru, or have a great eye for design, just throw on some icing and let your baby stick on the candy. Alina looks at her house every morning. Other than squeezing the icing on, she did everything completely by herself.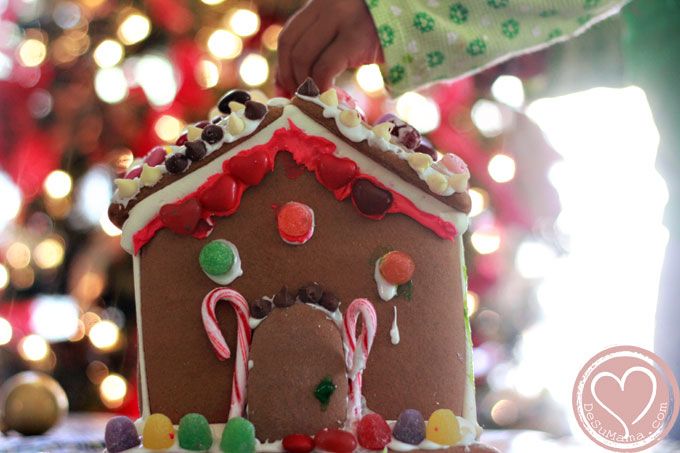 I love my baby girl's enthusiasm for life and our family. Building our family legacy with her is becoming something I cherish deeply.
Does your family have holiday traditions around baking or decorating gingerbread houses?