Design or Function?
We moved into our home a year ago and I've been nonstop making the space our own. I've loved sharing my progress here, including Sebastian's Gentleman Grey and Yellow Nursery, the DIY Fabric Wall Panels and the DIY Sofa Table that my sister and I made together.  Photographing and writing on a space makes me feel like that area is done; like I've put a bow on the package and I can move onto something else. And so it is with Alina's Big Girl room – it's almost done and ready for its bow! But first, I want to make a note about the areas of functionality in her room, particularly today on her writing station.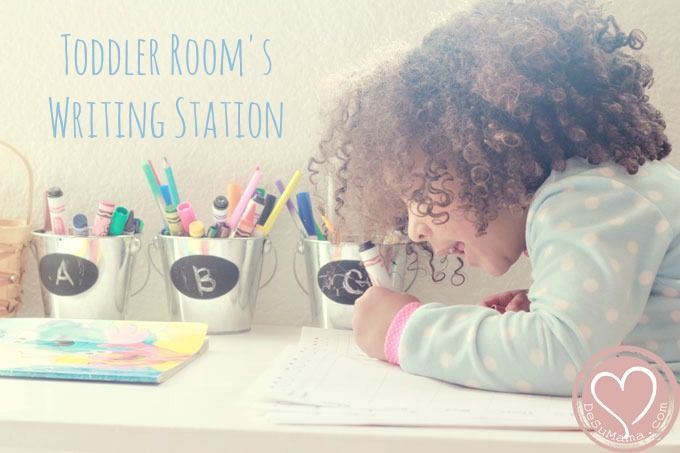 The room's overall design is a blend of shabby chic comfort and elegant princess glam. Alina loves everything about it – the wall color, the chandelier, the big, comfy bed – everything. However, we have to actually live in that big pretty room and I've made serious efforts in planning where she can practice skills relevant to the success of her life. Like this writing station!
I might not be the most crafty momma, but I do love to write – I always have – and raising Alina to love writing and reading is of great importance to our parenting values. Her room allows plenty of space (or stations) to write/craft (fine motor skills), read (her own library is in the works!), imaginary play complete with dress up gear, and wall decor to inspire and be proud of.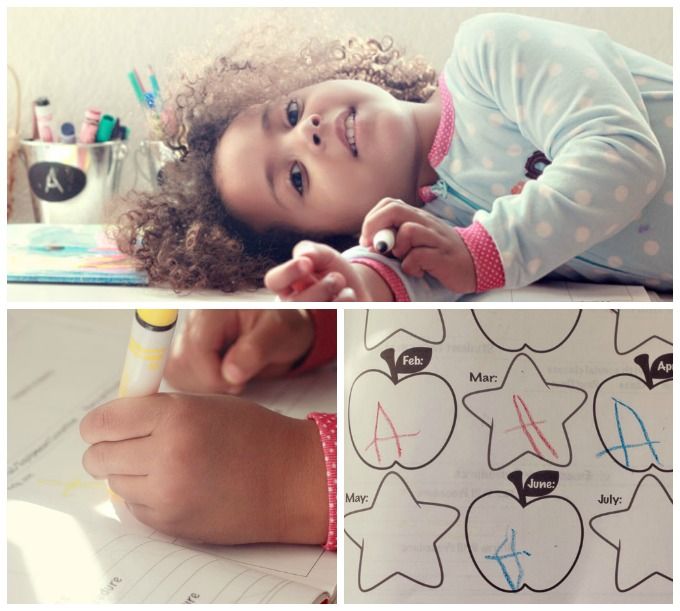 The Writing Station
In creating a writing station, I wanted multiple areas for her to practice with a variety of tools to utilize. Alina can write on her easel, which is a chalk board on one side, white board on the other, and has a big roll of paper as well. She uses her desk to sit down, review her coloring/activity books and write in a traditional setting.
After trial and error, and many reminders of rules/instructions on proper uses for writing instruments, I have laid out a variety of tools. They are always there, giving her independence and opportunity to write when she wants. This is key, as she now doesn't have to wait for me to bring out the crayons or markers to practice her writing. Everything is washable, but I have it in my mind that allowing Alina to experiment is worth a few accidents on design. Alina has never written on walls or been destructive, but her comforter has gotten a pretty bleed of purple marker when she mistakenly put it down on her bed.
I figure, if I want to raise a writer (and have an independent writing station in a toddler's room), incidents like that are bound to happen. And what's an extra load of laundry in exchange for seeing this happen…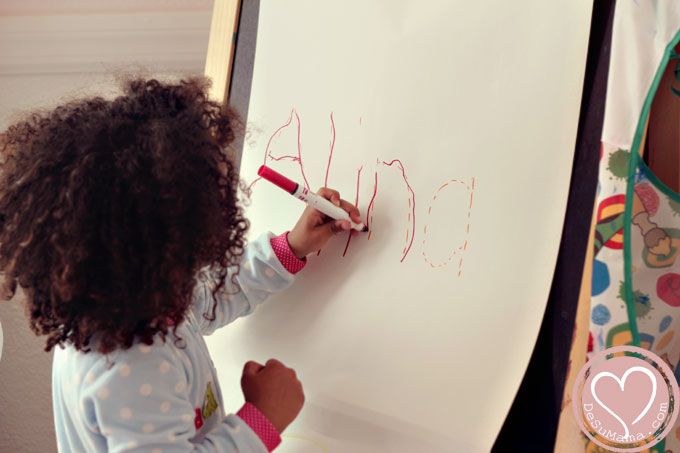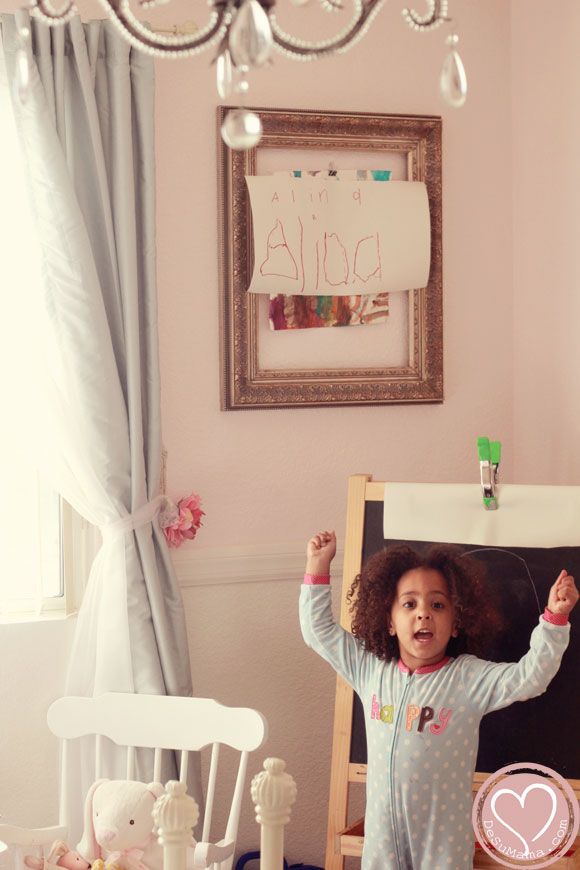 In the works is also a wall display where her favorite photos of family, trinkets of her baby years and empty frames ready to be filled will be designed. The frame below held the sign-in photo from our wedding, and now hangs empty in her room. With a simple thumb tack and clip, the frame is ready to be filled with anything Alina feels most proud of! My hope is that these simple design features create a sense of pride and inspiration as she enters her big girl years.
I love a pretty design, and work hard to make our home a space of beauty and love, but functionality is of top priority as well. A room that doesn't function well or propel a set of values is just bad design, in my opinion, regardless of how pretty it might look from the outside.
Alina's Big Girl room is a great example of a beautiful space that functions with our family values in mind. It has delicate light filtered through her whimsical window coverings, an enduring color palate, and stations for the very important skills that my big girl will need in life. As of today, it is my favorite room in the house!
How about you: do you design with values in mind? Think a pretty room is just that – pretty? Or throw design out the window and are happy with a high functioning space?