A few weeks ago we visited WalMart to attend an event in celebration of the re-release of Disney's classic, Cinderella. Alina loves Disney, as do many American girls, and I was excited to share one of the classics that I grew up watching. But, I was most excited to view our DVD/Blu-Ray in Spanish! That option was not around when I was a kid! For a bicultural family, one aspiring for bilingual success, the magic of becoming a Spanish Cinderella was one I was excited to watch unfold.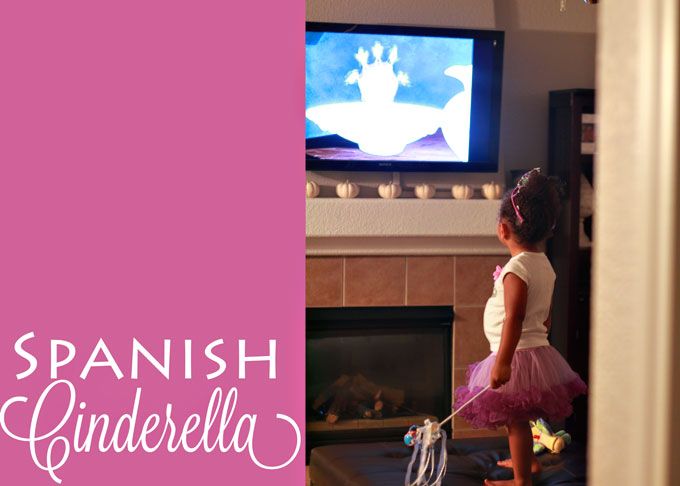 The Spanish option on the DVD was actually fantastic (French was also a selection!); no strange dubbing or awkward lip syncing. It truly felt like the Disney classic was meant to be made in Spanish. The voice of the Spanish Cinderella is beautiful, perfectly suited for a Disney princess. Also, I felt like Disney did a good job at translating cultural nuances, as well. The tone of her voice, inflictions and tempo of the dialogue felt true to Spanish culture. Obviously, the story of Cinderella remains exactly the same, but I must say, I was pleasantly surprised at what an effective tool Spanish Cinderella has been in our efforts to bring the Latino language and culture into our home.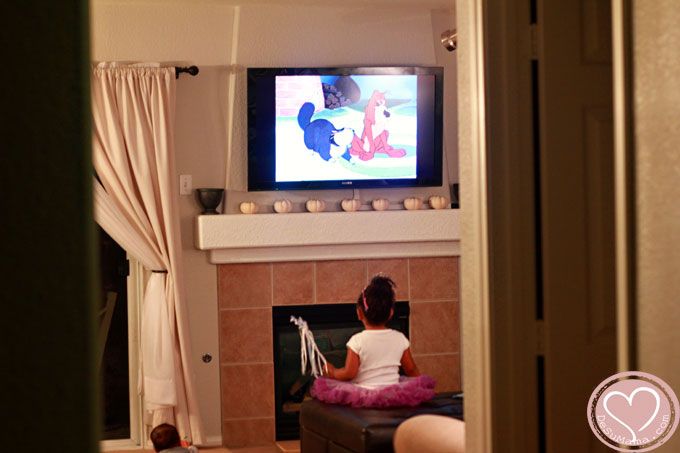 I choose to make watching Cinderella in Spanish for the first time a fun event, just like the Retailtainment event at Walmart was. Nothing fancy, just extra attention paid to Alina's first time watching Cinderella. We colored the coloring page we got at the event, making sure to identify the colors in Spanish.
We also played with the Royal Ball Augmented Reality App made especially for the re-release of Cinderella. My little princess can't get enough of mixing and matching the beautiful dresses and accessories, of which I reinforced our Spanish session by naming the pieces of wardrobe with their Spanish translation. To see our full experience of the Retailtainment event at Walmart visit my Google+ album. To see how others celebrate the re-release of Cinderella, visit the Disney Play N Explore website. And, to stock up on all things Cinderella, visit the WalMart Disney page.
We will continue to watch Cinderella in Spanish.  In fact, Alina doesn't even realize that it was originally in English and has already began to sing the classic tunes in Spanish. And for this Mama, who is desperate to raise bilingual kids, those tunes are music to my ears.
Be sure to follow Disney on Twitter, Cinderella on Facebook and all the Disney Princesses on the Disney Princess Facebook page.
*Disclosure: I am a member of the Collective Bias™ Social Fabric® Community. This shop has been compensated as part of a social shopper insights study for Collective Bias™ and Disney Consumer Products, Inc. #CBias #SocialFabric. All opinions expressed are my own.